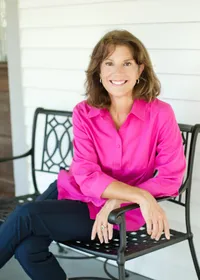 Lucie Lie-Nielsen, LPC has been a therapist for 20 years. She sees individuals, couples and families, and currently specializes in treating depression, addiction, women's issues and young adult issues. Lucie also enjoys lecturing weekly at Ridgeview Institute on such topics as coping skills, conflict and anger management, healthy boundaries and tools of recovery.
Lucie attended undergraduate at The College of Charleston, where she graduated cum laude and received the Outstanding Student Award. Her graduate degree in psychology was obtained from the The University of West Georgia, where she was elected to the Phi Beta Kappa Honor society. Lucie taught psychology at UWG before embarking on her psychotherapy career.
Lucie divides her time between her psychotherapy practice and stay-at-home mothering of two school aged children. For fun, she enjoys camping, reading, dinners with friends and family, movie-going, painting and boating. Lucie believes that every human has an innate drive toward wholeness and health. She uses cognitive therapy, humor, stories, and other modes of therapy as she patiently and gently joins each patient on his or her journey toward peace and well-being.
See what current and former clients are saying about their experience on our "testimonials" page.
Lucie is a member of The American Academy of Psychotherapists, and the American Counseling Association.
Lucie is one of the few Cobb County therapists trained in the revolutionary new trauma approach called Brainspotting.